Careers Opportunities

At INTAN ELECTRIC, we welcome professional and enthusiastic people with diverse skills, talents and brilliant ideas to serve our customers.

We offer competitive remuneration and benefits packages. We ensure safe, healthy, and dynamic work environment based on mutual respect for individuals and their contributions.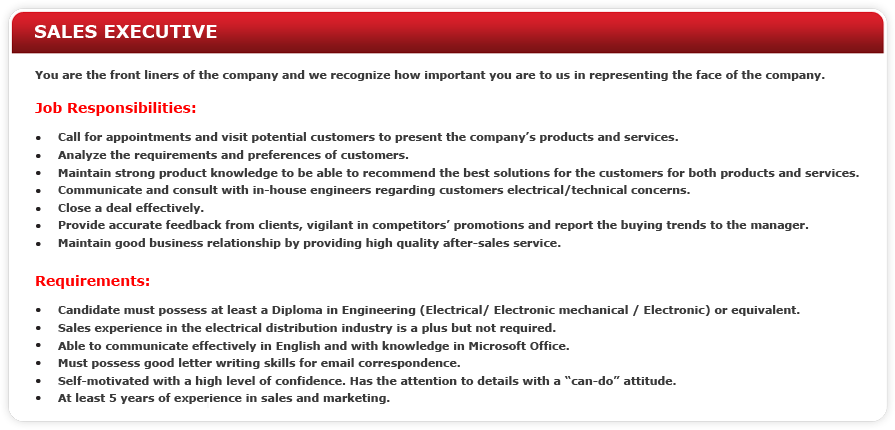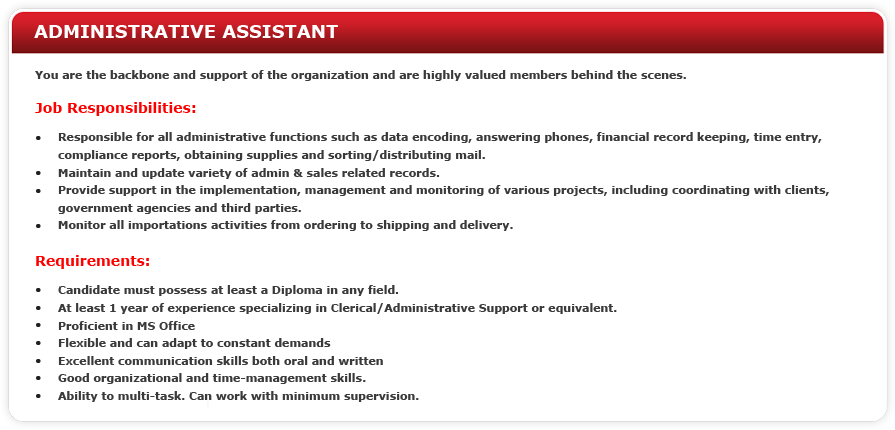 Note: We also consider exceptional applicants. For interest, pleasesend your resume and cover letter to info[@]intanelectric.com with a [CAREER] tag. We will response to you as soon as we can.
We take the time to review and consider all applications, whether speculative or job specific, seriously. At Intan Electric will retain your CV and any additional information supplied by you for up to 12 months from the date of your application. This enables us to consider your application for a variety of openings that arise in that timeframe. We will endeavour to contact you should we believe that there is suitable vacancy that matches your skills and experience, however you are encouraged to follow the Company on Twitter, Linkedin and/ or Facebook for updates on our current vacancies.